Selecting the perfect frame for your artwork or photo doesn't have to be intimidating. At Chesapeake Framing, we're here to walk you through the process so you can take home your artwork beaming with pride when you hang it on the wall.
Name Your Style
Let the artisan know what else you have in your home, what your color scheme is, and in which room you will place your artwork. Don't be afraid to voice a preference for a more modern or traditional look.
Tell Us What You Think
We may be the framing experts, but this artwork will live in your home. We'll ask you what you're envisioning for your piece. We genuinely want to hear your ideas. Go ahead and dream big; we'll let you know what's possible.
Consider the Space
A big splash or a quiet, tasteful piece? Elegant or simple? A piece designed to hang in the living room will be pretty different from artwork intended to hang in the kitchen.
Get Colorful
A classic black frame is safe, but why not add a splash of color to the room with a colorful frame? Consider a colorful frame, particularly if all of your other art at home rests in a black frame. A colored frame may be just what you need to make your new piece stand out.
We'll identify the line, color, shape, and texture in your artwork to make frame suggestions. The perfect frame will accentuate one or more of these features. We'll find the frame that looks like it was made precisely for your specific piece of artwork.
Framing History
What you frame today will be tomorrow's legacy. We frame quality pieces that can be passed down through the generations. Make your artwork last by selecting the correct mat board and UV protective glass.
Follow Your Joy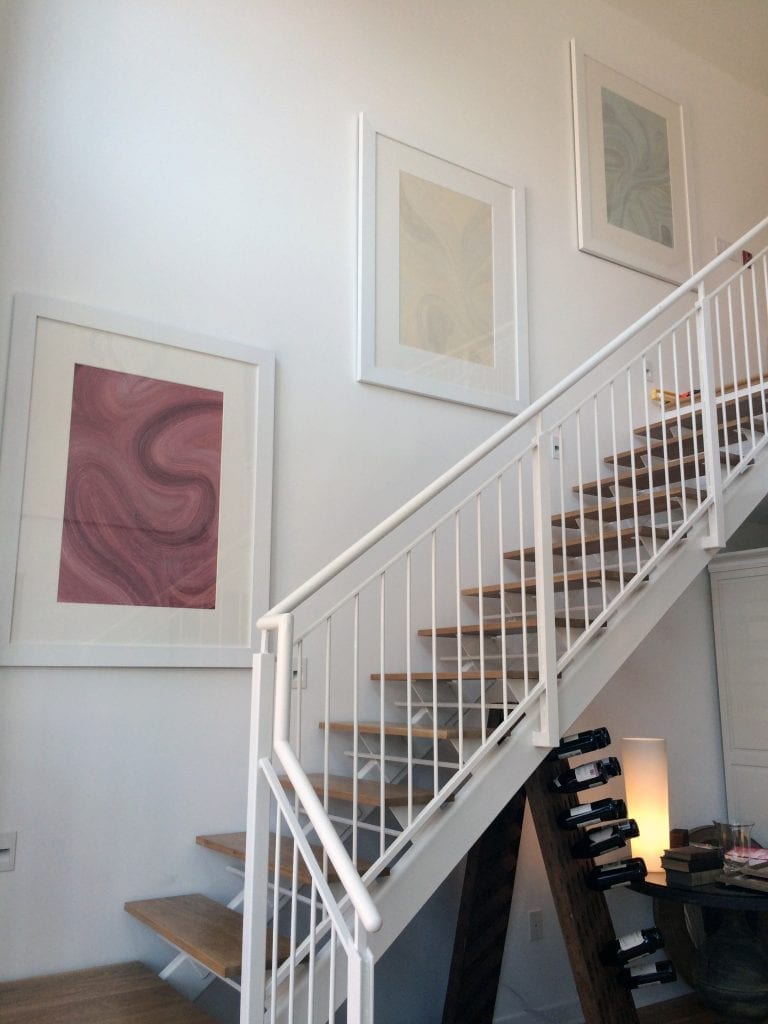 Not sure which frame to choose? If you've narrowed down your selection and you're still not sure which frame is the right fit for your artwork, remember that you'll be looking at this frame every day. Choose the frame that brings you joy when you look at it. Which frame makes your heart sing?
Consider Your Budget
We will always choose the frame that makes your art look best. If a frame is outside your budget, we're happy to replace it with a less expensive frame.
Celebrate
Take a moment to celebrate the fact that you have procured a handcrafted, high-quality item in a world of knock-off factory reproductions. You're supporting a local business and skilled workers who love putting their talents to work for you. How cool is that! Your artwork represents a relationship with a local business in your community. Take time to celebrate.